Well, this promo is only available to customers who are either new or existing customers for 3 months, this was announced November 2018, you will only add PhP99 in top of your monthly bill, but the promo contains free 1 month for the additional 10Mbps which lasted until 31 January 2019.
I just applied last 13 January 2019 8:14PM at the website of Converge ICT, because I still have remaining balance with them due to personal reasons.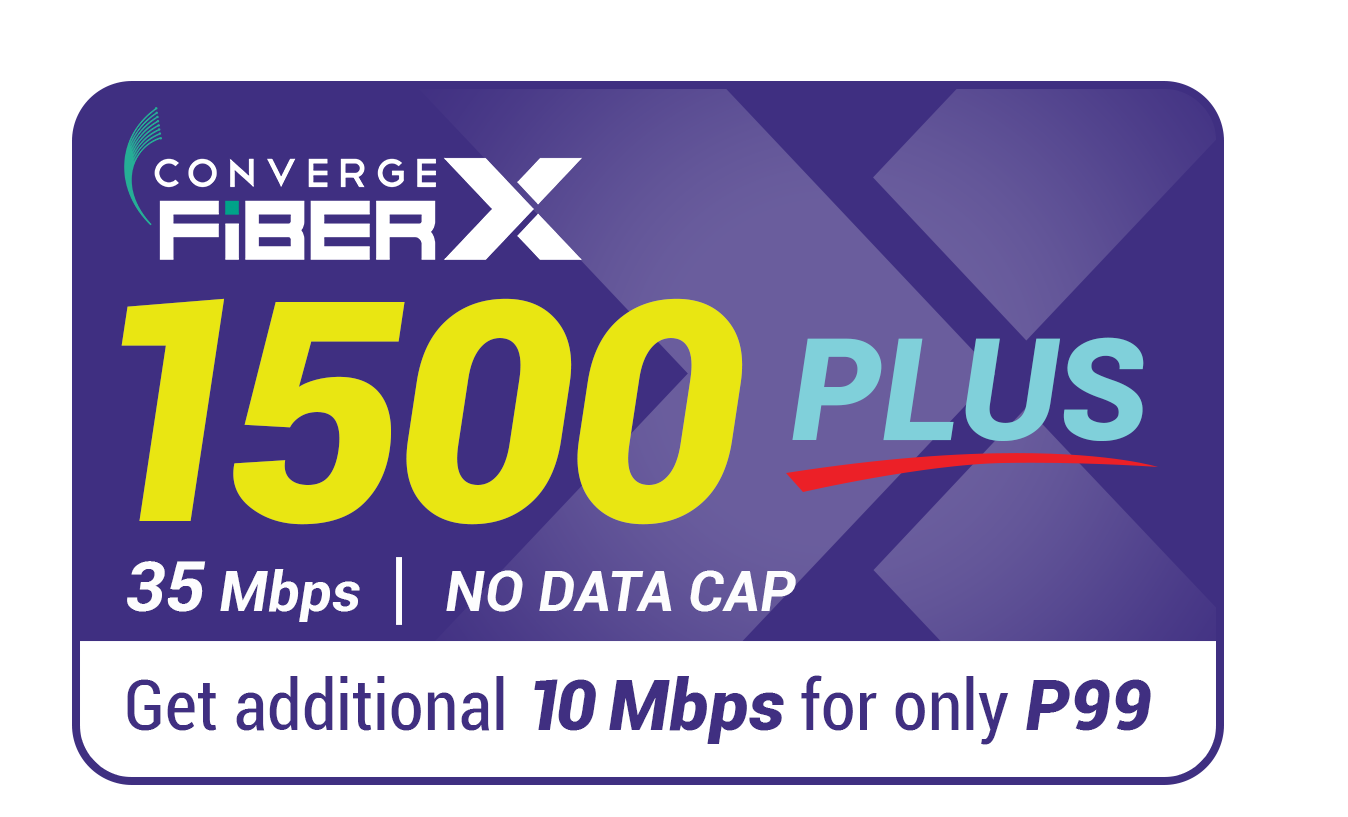 Terms and Conditions:
1500Plus shall be offered to existing FiberX Plans 1500 Subscribers only.
Subscriber should have an active subscription for a minimum of three (3) months.
The subscriber must have a good credit standing.
Additional Php 99 charged to your monthly bill.
No re-lock in required!
Available to:
All existing subscribers who will be availing of the Add-on will get the first-month for FREE.
Valid from December 5, 2018 until January 31, 2019.
Final say, well it boosted the speed of my current plan and I am happy with it!