Since I saw the comment by Mr. Abraham G. de Peralta of Converge ICT posted at YugaTech I immediately contacted him immediately for more information.
http://www.yugatech.com/telecoms/globe-pldt-to-support-improvement-of-ph-internet-after-dutertes-warning/#comment-1826422
Why did I called Mr. Abraham G. de Peralta? Because they offer much better plans than their competitors. My first email with Mr. Abraham G. de Peralta was at May 25, 2016 10:05 AM and he replied by May 27, 2016 at 12:29 PM everything goes then.
Jun 9, 2016 at 10:05 PM
Danny Davantes of Converget ICT replied "Upon checking, the location that you have provided is not yet serviceable. Pls allow us to contact you once our facilities is already in your area.", which is a big huge disappointment.
Then last December 12, 2017 I noticed that there is a pole of Converge ICT near our house.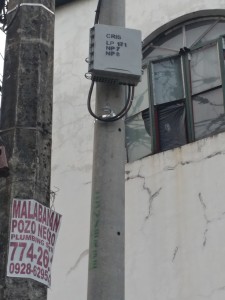 So, I am excited to have their service in our home but sad to say until now the pole near our house is not yet activated at this moment. I am waiting for the activation so that I can process the disconnection of our Globe Fiber 5 Mbps that is very useless and I need to pay a huge amount of 4,898 pesos for the disconnection of our Globe Fiber 5 Mbps. Right now Converge ICT is offering 25 Mbps download and upload (symmetric) at 1,500 pesos with no capping of data.